Benefits of the All-on-4™ Teeth-in-24 Hours
Go Home with a New Set of Teeth…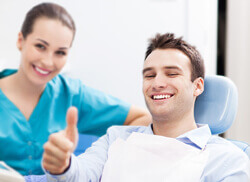 The MALO CLINIC All-on-4™ dental solution allows the patient to have teeth in just 24 hours after the dental implant placement and return home with a brand new and a beautiful smile. The patient can then begin eating soft food immediately and over time as the implants become stronger and fuse to bone to return to normal diet food.
No Bone Grafting Required…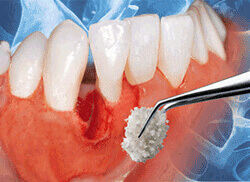 The MALO CLINIC Protocol All-on-4™, in majority of cases, does not require the patient to undergo a bone grafting dental procedure compared to other dental implant fixed restoration techniques. This allows the patient to heal faster, complete the treatment faster, and save substantially on the cost of the treatment.
Original NobelSpeedy® Implants & MC All-on-4™ Technique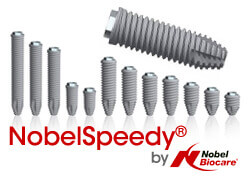 As an exclusive MALO CLINIC in Thailand, we are the sole provider of the original All-on-4™ surgical protocol in Thailand, on top of being part of creating the technique itself. In line with this, we only use NobelSpeedy® Dental Implants for all our All-on-4™ procedures. The NobelSpeedy® was designed and developed by Dr. Malo himself and Nobel Biocare, another world-leader in dental implants and restorations innovation. It is the original and widely documented implant for the All-on-4™ treatment concept. Some dental clinics claim they can perform other all-on-four or full-mouth reconstructions by using other implant materials, only to provide them with inferior or sub-standard treatments.
Sea Smile Dental Clinic is the only clinic in Phuket, Thailand that is authorized to use the NobelSpeedy® Immediate Function Implants for the All-on-4™ Treatment. With NobelSpeedy® implants, both patients and dentists benefits from a number of surgical advantages like lesser chair-time, easier placement, and high-stability for immediate function. In addition, another hallmark of NobelSpeedy is its prosthetic flexibility, as it allows for a choice between external and internal connectors or abutments.
NobelSpeedy® is the ideal choice for immediate function because of its innovative design and superb stability. Its tapered body requires short drilling time, making it suitable for full-mouth reconstructions like the All-on-4™ procedure. This highly-specialized implant also features a sharp tip that easily cuts through dense bone which allows for under-preparation and bi-cortical anchorage, which are very essential for successful implant placement and stability.
With NobelSpeedy® Dental Implants, our patients are assured of achieving great values on their All-on-4™ Treatment, available only here at Sea Smile Dental Clinic.