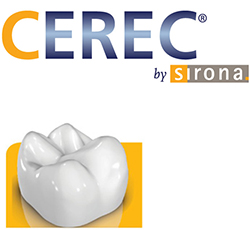 Modern technology is changing our lives everyday at every aspect. Thanks to the advanced technology, this new era of the digital dentistry is one of your best restorative options now. And unlike older restoration methods, CEREC restorations are so strong and durable that they can be used on all teeth, including back biting teeth and molars.

The Advantages Of CEREC 3D INLAB for patients visiting Thailand in a summary:

• Proven German Technology for over 30 years
• Over 25 million dental restoration placed worldwide
• 95% survival rate and over 2,500 supporting written article
• Short turn around time while visiting Thailand, less time at the dentist and more vacationing
• Perfect solution for emergency patients with a broken tooth
• Less expensive than traditional dentistry with higher levels of accuracy and safety
• Highly bio-compatible, esthetic and long lasting. The marginal accuracy is extremely high compared to the traditional hand-made, pressed or casted restoration with a marginal gap of less than 0.25 microns.


CEREC 3D / INLAB- Digital Dentistry at its best…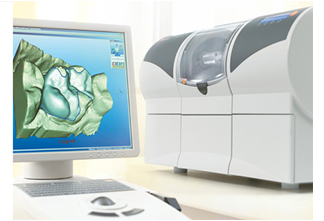 CEREC (Chairside Economical Restorations of Esthetic Ceramic) is one technology that has truly shaped the future dentistry. Moreover, the system which we currently invested is not the standard CEREC3D Chairside solutions which many dental clinics purchase. We invest in much larger amount of money and training for the latest CEREC system, called CEREC3D / INLAB to give our patients the most reliable digital dental solutions to receive various options of the permanent dental restorations, such as ceramic crowns, inlays, onlays and veneers in a very short trip.
CEREC was developed in Germany over 30 years ago and it has been in various phases of development over the last few decades. It was not until recently that the system was perfected and it was integrated as part of the advanced patient technology as our ongoing commitment to quality dental care at Sea Smile dental clinic in Phuket, Thailand.
There are over 28 million restorations that have been placed worldwide using this CEREC technology and with over 2,500 scientific articles written and researched by some of the most notable clinicians and universities around the world. This digital technology offers patients accurate dental restorations that typically takes a minimum of only one or two appointments in dental clinics. However, it is not just about the time that is saved at the dentist's offices that has made this technology popular among both technological savvy dentists and patients alike. It is the fact that dental restorations can now be fabricated with an unbelievable precision and accuracy.
Dental Treatment

Price

Thai Baht

US$

AU$

NZ$

All Porcelain Crown (Metal FREE) CEREC Zirconia, Zirkonzahn, Empress Emax
15,000-17,000
455 - 515

577 - 654

653 - 740