MISSING TEETH ARE NO LAUGHING MATTER!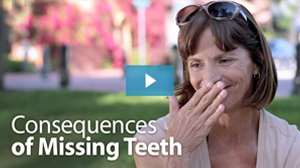 23/02/2016
The consequences of gaps in your smile are not to be taken for granted.
Being a common oral condition, missing tooth/teeth normally affects one's appearance, social interactions, and proper eating function; moreover, the condition may also lead to more serious oral health issues.
Read More...