Activities in Phuket
Golfing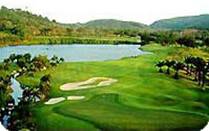 Phuket and several nearby provinces all have world-class golf clubs, some are designed by renewed international architects and well-known star golfers from both inside and outside Thailand. The courses are set among a variety of exciting surroundings like amidst green mountains and by the azure sea. Wherever they are, all have modern facilities and impeccable services. Green and caddie fees are always very affordable. Some courses boast excellent cuisine and accommodation. All can cater to any program for groups large and small. This publication gives you valuable insight into the golf courses in the three provinces, but there is nothing that can compare to actually playing on one, or even a few of them.
Sea Diving

Phuket diving sites number among the very best to be found. In fact, the readers of the top diving magazine voted Phuket diving among the top ten in the world. Diving Phuket's warm clear blue waters is best from mid-October to May. Phuket's western shore is dotted with a dozen pristine white sandy beaches, including Surin, Patong and Nai Yang beaches, which abound with aquamarine life. Listed among the top 10 Scuba diving destinations in the world, the beaches on the west coast of Phuket offer some supreme Scuba diving with the depths from about 30 to 45 meters. Good close-up photographs can be taken. Also, regular diving cruises and private trips can be arranged to other highly regarded diving areas such as the Similan Island. Phi Phi Island diving is also one of the highlights for any serious dive's itinerary, Phi Phi Island diving takes the diver to one of the most famous diving sites in the world, and facilities for Phi Phi Island diving are among the best.

Diving Equipment: Several dive shops concentrated in the Patong, especially, Kata and Chalong areas have Asian and European expatriate(s) (speaking English and several other languages) and bi-lingual Thai dive instructors who offer inexpensive beginner's courses. All diving equipment is available for hire.
Going to the Shopping Mall
All around Thailand is known for its fantastic shopping centers, and Phuket is no exception. Particularly fine examples of handicrafts from around the country are available at the tourist markets and specialty shops of the beach centers, Phuket Town and at Canal Village in the Laguna Phuket complex - which also boasts its own branch of Jim Thompson's, the Thai silk specialists.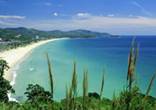 Thaland Road, in Phuket Town, is home to many cloth merchants, offering excellent deals on a wide selection of cloth, which the island's tailors will be happy to convert into a fashion statement of the customer's choosing. Phuket's rapidly developing infrastructure has also allowed for a considerable growth in shopping opportunities. Several large department stores are located in Phuket Town, Thalang and Patong and two giant supercenters such as Tesco Lotus and Big C, there have recently opened on the Bypass Road therefore we would say that Phuket is a real paradise on Southeast Asia where it truly worth to come for travel and having hundreds of exciting activities on this island.
A patient's journey - How to achieve the most amazing dental holiday.
Our dental clinic offers an amazing dental tourism solution allowing you to combine a perfect vacation with top quality dental treatments. Compared to prices for equivalent treatment here, dental care services in many Australian, European and American countries are very costly. Here at Sea Smile Dental Clinic, we offer very affordable dental treatments in a perfect vacation location!
We can tailor your treatment package to your budget, offer vacation guides and even arrange travel and accommodation options if required. Our dental clinic times are flexible to match the requirements of dental tourists and we will provide appointments by request. We provide a full range of implant, cosmetic, and general dentistry services at highly competitive prices.
Smile Guarantee
At Sea Smile Dental Clinic, we aim to provide exceptional dental care services, one patient at a time. We utilize the best materials and the latest techniques to get all of your dental works done right every single time.
Our core belief is that the word "quality" should have a meaning. Not only do we want to be your dental health care provider, we also want to become your lifetime partner for everything that concern your healthy great smile.
International Center for Advanced Dentistry
Thanks to advancements in modern dentistry, a variety of options are available to help you have a dazzling new smile more easily today than ever before. A broader range of dental possibilities exist within the field of Reconstructive, Restorative and Cosmetic Dentistry. Recent advancements in equipment, ceramic technology, materials and highly specialized training ... when coupled with well tenured experience ... has established an elite group at our International Center for Advanced Dentistry in Thailand.