Welcome to Phuket in Thailand, a world-renowned tropical paradise as well as the #1 destination spot for Medical/Dental Tourism. Sea Smile Dental Clinic belongs to the largest group of practice in the Land of Smiles.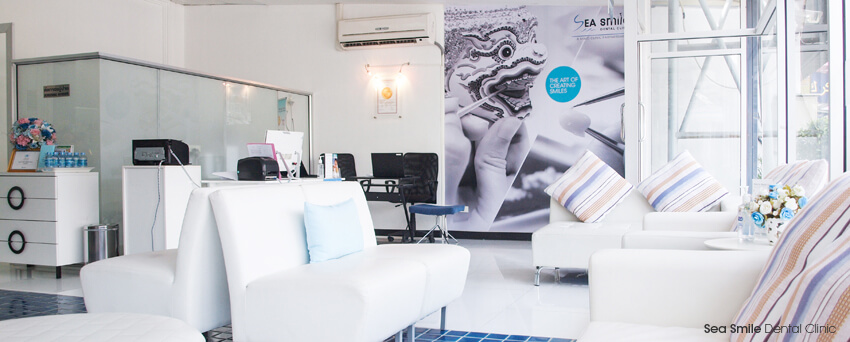 At Sea Smile Dental Clinic, we provide a wide range of services; these include but are not limited to:
Routine Dental Examination, Check-Up, and Cleaning
Routine General & Family Dentistry Services
One- Hour Laser Teeth Whitening
Extreme Smile Make-Over (including Porcelain Veneers, Crowns, & Bonding)
Complex Full Mouth Reconstruction (Non-Surgical Dental Face Lifts)
Single Tooth/Multiple Teeth Implant Procedures
Full Mouth Implants such as the MALO DENTAL Protocol All-On-4™
Cosmetic and Implant-supported Dentures
Other specialty-treatments such as Root Canal and Periodontics (Gum) Treatments
In addition, we own and operate an ISO 9001 Certified in-house dental laboratory that utilizes advanced CEREC German technology to ensure the highest quality of dental restorations are produced under our stringent quality control practices as well as providing faster dental works to our patients who come to Thailand and enjoy the all sceneries and the beaches that the island has to offer.
Creating and maintaining beautiful smiles is our most important mission, and we take pride in being a world-class dental center. The combination of highly trained dental specialists, cutting-edge dentistry, comfortable clinic environment, comprehensive and convenient appointments, are all designed to help you achieve your dental goals while you are visiting our beautiful Thailand beach. We are committed to excellence and that has made us the largest dental center in Thailand Beach.
Our dedicated team of more than 40 patient-oriented staff are prepared to assist you with all of your travel plans for visiting the beautiful island of Phuket and find more reasons to smile about. Our dental clinic have negotiated for exclusive rates with our preferred hotel partners as well as transportation and local tour companies to ensure you of the most enjoyable and unforgettable experience while visiting Phuket.