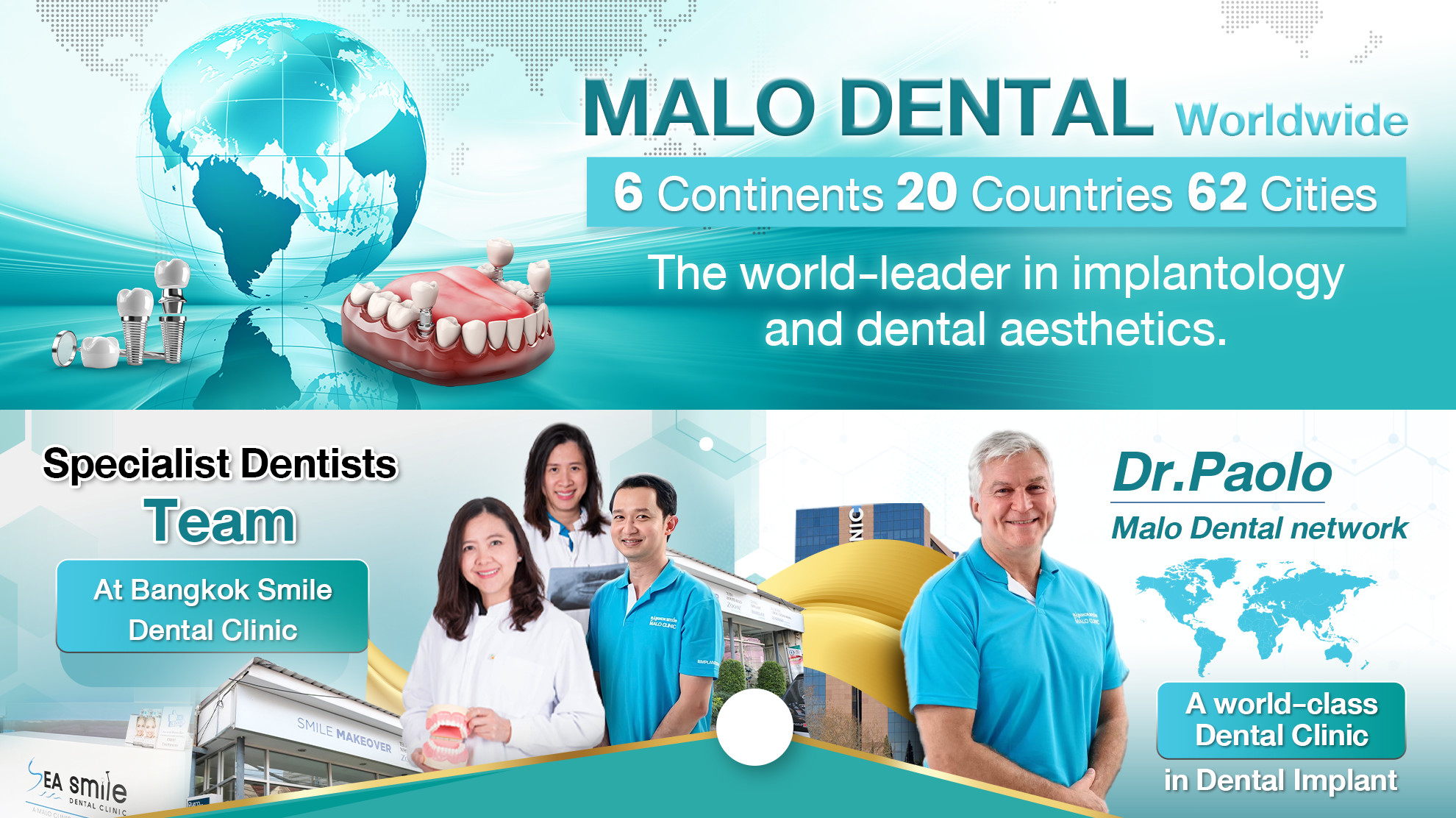 Exclusive Partner with Dr Paulo Malo Global Dental Network
Phuket, Thailand is fast-becoming the world's most favorite medical and dental tourism destination among millions of patients who are yearning for top-quality treatments at very affordable prices. At Sea Smile Dental Clinic, we are deeply committed in retaining the name of being the true International Dental Center in the island.
Our exclusive partnership with the this leader in Dental Implant global network truly demonstrate a remarkable accomplishment so as to be considered as the leading world-class dental center in Phuket, Thailand.
This exclusive global dental network is the world's largest network of dental clinics presenting in many countries worldwide. Japan, Singapore, Australia, China, Thailand, India, Germany, Portugal, Poland, Romania, Italy, Norway, England , USA, Canada. It is also the world-leader in implantology and dental aesthetics, and our exclusive partnership entitles us as the leading dental facility for dental implants and full-mouth rehabilitation in Phuket, Thailand.