Glamour Hollywood Smile by Bangkok Smile, is an innovative dental veneer treatment that exclusively by Bangkok Smile MALO CLINIC. This cutting edge dental treatment, gives you a gorgeous smile in just 24 hours. This new smile makeover veneering technique is available only at Bangkok Smile MALO CLINIC. Dental veneers are one of the most popular cosmetic dental treatments and are used to cover the surfaces of teeth and correct problems such as spaces or gaps, discolorations, broken or chipped teeth, unshapely or misaligned teeth. It also helps strengthen the teeth by protecting their weak surfaces.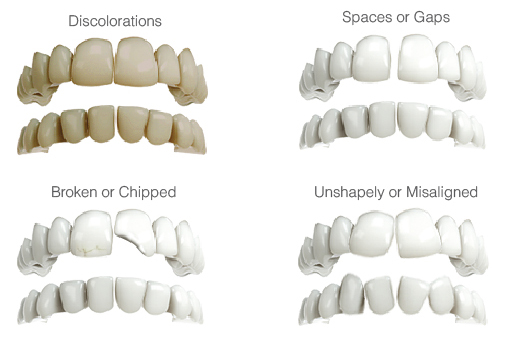 What is the difference between Glamour Hollywood Smile by Bangkok Smile and other traditional dental veneers?
Glamour Hollywood Smile developed by Bangkok Smile, It is unlike any traditional composite veneer. The traditional composite veneers are normally applied to the teeth using a natural tooth colored filler and are made directly on the tooth. As a result, this procedure takes a long time to complete and the results can be unpredictable. Whereas, the Hollywood Glamour Smile is an indirect technique using the latest smile design technology to produce outstanding cosmetic results, saving patients both time and money. Because Glamour Smile is an indirect technique, the laboratory technician and the dentists have more control over the outcome and they can modify color and shape of the teeth prior to bonding it for the patient. It is the same process as is used in making porcelain veneers.
Special Features of the Glamour Hollywood Smile by Bangkok Smile

BEAUTIFUL SMILE
A Prototype Smile is designed and reviewed by the patient and the dentist before the treatment begins.

LOOKS NATURAL
The results are very similar to natural teeth.

COST EFFECTIVE
The treatment cost is much less than other types of veneers.

QUICK RESULTS
There is less chair-time involved for the patient.
4 Steps in the Glamour Hollywood Smile by Bangkok Smile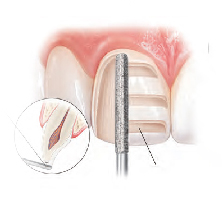 1. Consultation
At this appointment, you will consult our cosmetic dental specialist and you can share with him or her, what you like and don't like about your teeth and he will discuss with your options. You will have your teeth prepared at the same appointment and Mold of your prepared teeth is sent to the laboratory.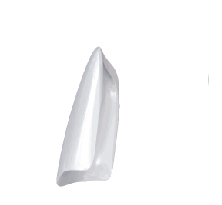 2. Glamour Hollywood Smile Fabrication
Our Cosmetic Dental Technicians begin designing and crafting your veneers to the exact specification.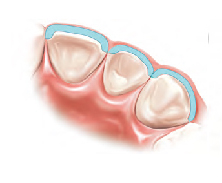 3. Bonding Appointment
You return for your appointment and your prepared teeth are cleaned and made ready for bonding of your new veneers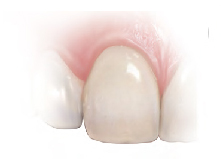 4. Post-Operative Check
You have the option to return for a final recheck of your teeth to make sure everything is working properly and you are satisfied with the results. Smile will finally be seen by patient and dentist for the most satisfaction of patient.
---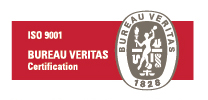 We, one of the very few dental clinics in Thailand, have the in-house "ISO 9001 Certified" dental laboratory. We have our own porcelain oven processing units so nothing is sent out thus being able to complete your treatment without delay and on time. Our in-house dental lab combines hi-tech equipment with experienced dental technicians, to guarantee that all dental works are made to exact specification.