For over 60 years since Professor Brånemark coined the term osseointegration, Nobel Biocare has been at the forefront of innovation and technology. This eventually led the company to be recognized as the number 1 dental implant company in the world, providing innovative tooth replacement solutions to millions of patients worldwide. Continuous research and design within Nobel Biocare has helped dental professional deliver the highest quality dental implant restorations to their patients. Implant patients now enjoy a 98.2% success rate as a result of this consistent research and development by the company.

Nobel Biocare is an international company and a world-renowned innovator on implant-based dental restorations – from fully edentulous down to single-tooth indications. They offer advanced dental implant systems, individualized prosthetics & CAD/CAM systems, treatment planning systems, guided-surgery solutions, and bio-compatible materials around the world. The company is responsible for the implementation of the first Ceramic CAD/CAM coping, the introduction of the first Tapered Dental Implant, the TiUnite® implant surface, the Immediate Function implants, and the first-ever Guided Surgery System - NobelGuide™.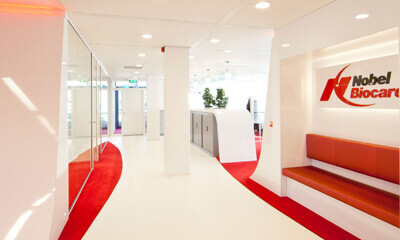 Noble Biocare's main goal is to empower dental professionals so they can efficiently give quality of life back to their patients. This core philosophy is built on more than 60 years of continuous research and innovation, all rooting back from the ground-breaking discovery of osseointegration by the famous Per-Ingvar Brånemark way back in 1952. Being the founder of implant science, they have introduced a wide-range of solutions that have become prime standards in the field of implant dentistry which have been helping dentists to successfully treat millions of patients around the world.
With an impressive history and an even brighter future, Nobel Biocare is committed to push the boundaries of dental treatment as it continue to strive in aiding dental professional in treating more and more patients better. The company is passionate about making real and long lasting improvements in people's quality of life. It aims to instill value for patients and their dentists through the benefits of the innovative products and solutions it provides.