In as much as want to provide you with the latest and most innovative way to brighten your stained or discolored teeth, we at Sea Smile Dental Clinic are proud to be a premier provider of ZOOM! WHITESPEED™ – the ultimate treatment to bring back your pearly whites with maximum comfort and less or even zero sensitivity to your teeth, all while yielding the most astounding results.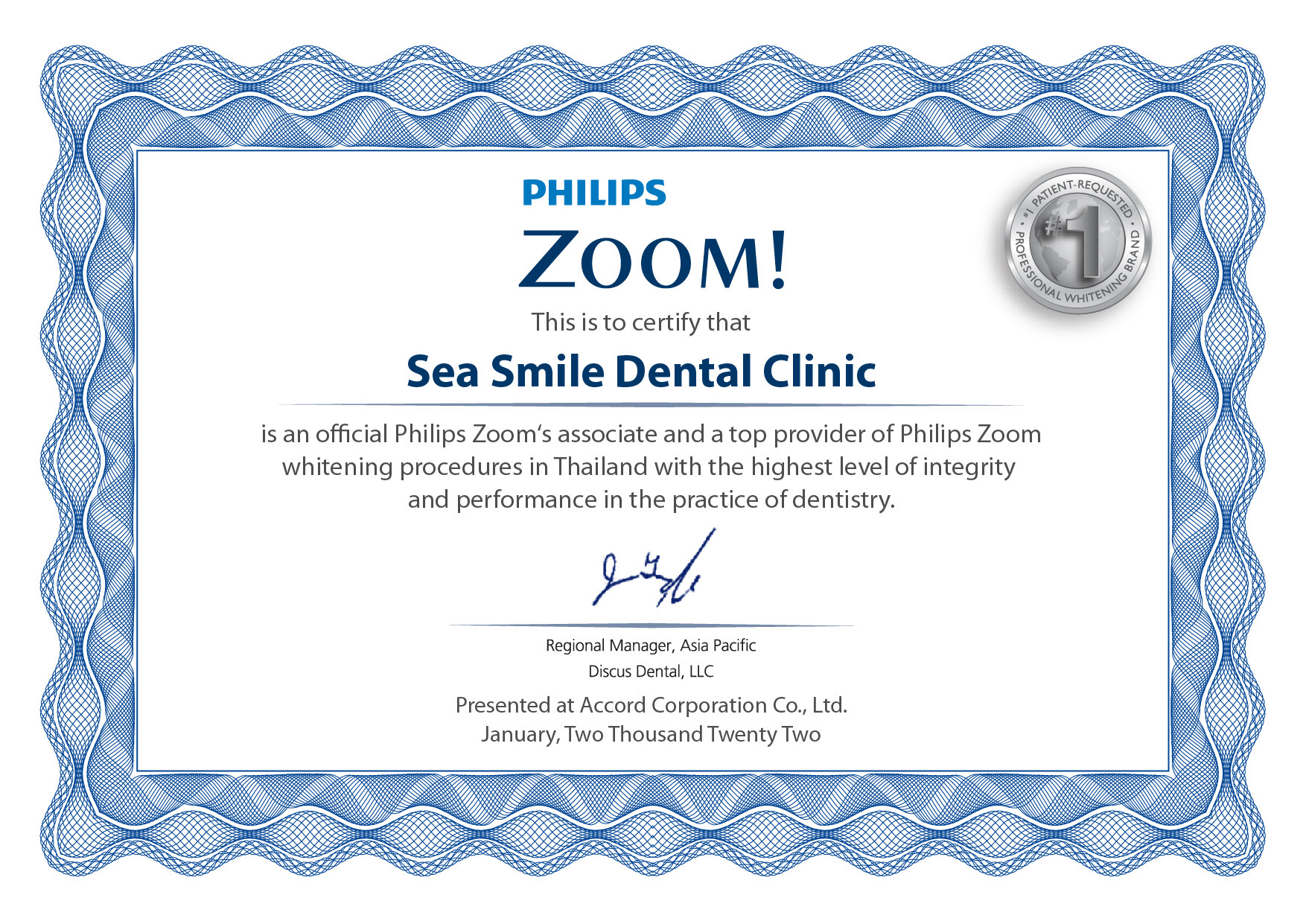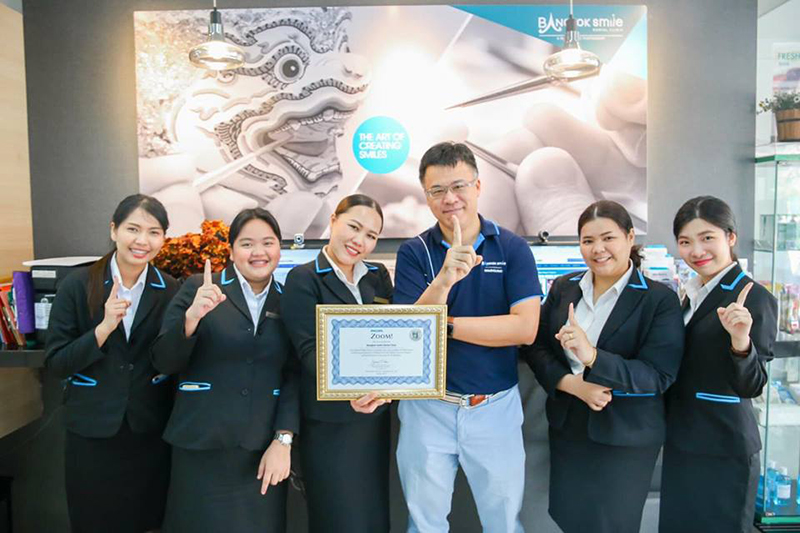 The CEO of Bangkok Smile Dental Group(Sea Smile Dental Clinic) , Dr. Sermsakul a.k.a "Bob" Wongtiraporn granted the #1 Provider for Teeth Whitening Services by Philips ZOOM!™ Whitening System for the year of 2016, at Bangkok Smile MALO CLINIC, Sukhumvit21 branch, on March 2016. This guarantees our excellence in performance and providing effective results to all of our patients.
Philips ZOOM! WHITESPEED is the latest breakthrough in teeth whitening system technology. Its utilizes a proprietary Blue LED Light to activate and accelerate the bleaching gel's chemical reaction. The system is powered by cutting-edge technology to provide a fast and safe whitening procedure with dramatic results in just a single visit.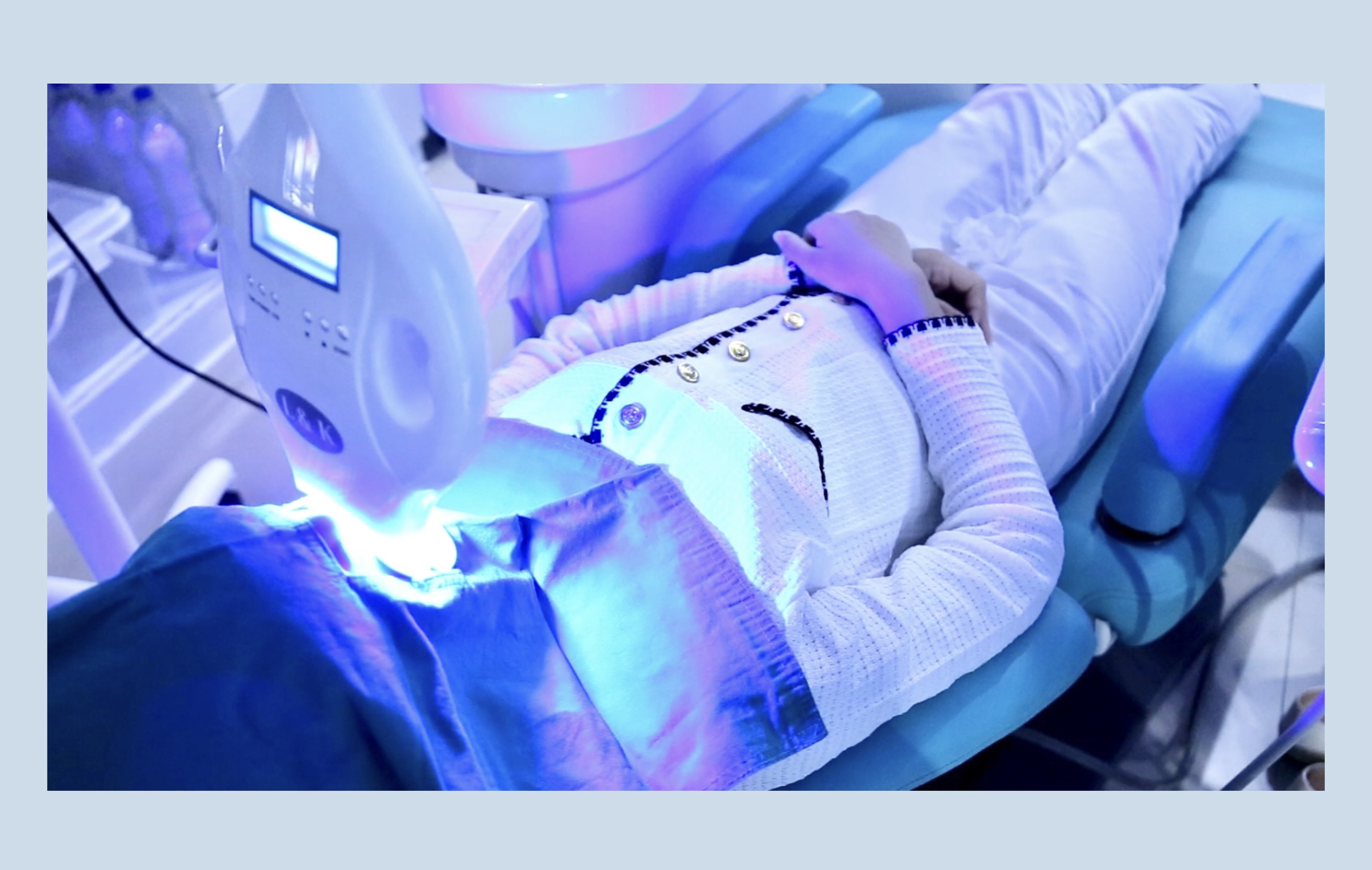 ZOOM! WHITESPEED currently holds the number 1 patient-requested procedure when it comes to teeth whitening. It is proven to provide a comfortable chair-time procedure, thanks to the unique adjustable intensity settings of its light-activated whitening unit which offers absolute flexibility in handling teeth sensitivity to patients. Clinical studies shows that 99% of experience minimal to no sensitivity at all and the system provides 50% better results compared to other in-clinic whitening procedures, both immediately after the treatment.



In 2018, more than 10,000 dental patients in Thailand have chosen to whiten their smile with the ZOOM! WhiteSpeed Teeth Whitening System at Bangkok Smile Dental Clinic. As such, we are truly proud to have achieved the #1 Teeth Whitening Services Provider Award from the Philips ZOOM! Systems. This guarantees that Bangkok Smile Dental Clinic provides the highest and most popular standards in teeth whitening and other dental treatments in Thailand.


Why whiten your teeth at Sea Smile MALO CLINIC?
Sea Smile MALO CLINIC is home to the most advanced technology and adheres to the highest international sterilization standards as well as having the most outstanding and well-experienced dentists. Our team of professional yet very friendly staff is ready to serve patients who seek high standards of dental care and the most comfortable experience when it comes to teeth whitening and other dental treatments.
ZOOM! Whitening vdo testimonials