Types of Dental Crowns
There are various types of Dental Crowns for your implant's final prosthetic to choose from. At Sea Smile Dental Clinic, our very own In-house Dental Lab fabricates them and provides you with a variety of options according to its material composition..

A Ceramic (Full Porcelain) Crown is a common choice since it basically provides great aesthetics, especially for the front teeth. It offers the desired translucent effect to your tooth. A Resin Crown is a lesser-expensive option for your final prosthetic but it is usually prone to wear & tear, and is very much susceptible to fractures. It is constructed from a composite material, much like the one used for tooth-coloured fillings, and it can pretty much provide a natural look to your tooth. Our In-house Dental Lab also fabricates high-end or branded Dental Crowns. Procera® Crowns are known to be "gum-friendly" ceramic crowns with overwhelming visual quality due to its optimized fitting and genuine ceramic features. IPS E.max Crowns by Ivoclar Vivadent are made of lithium disilicate material, a glass ceramic which offers enhanced translucency, durability, and strength for your tooth replacement.
The tremendously tough Zirconia Crown is now becoming the foremost choice for a final prosthetic. Apart from its strength and being biocompatible, zirconium has the capacity to be modified accordingly, in size, shape, and in colour. Fabrication of a zirconium crown involves custom-milling from a solid block and being baked at ultra-high temperatures, the very reason why it is almost indestructible.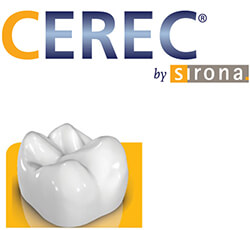 In our commitment of staying on the cutting-edge of modern technology, Sea Smile Dental Clinic also utilizes the sophisticated CEREC Technology, a CAD/CAM System that has its own milling unit. Based on a 3D model of your tooth, the design will be transferred to the milling unit wherein it will begin to fabricate the porcelain crown with great precision and amazing beauty. All this while you wait right inside our clinic!